Desert View Watchtower
Grand Canyon National Park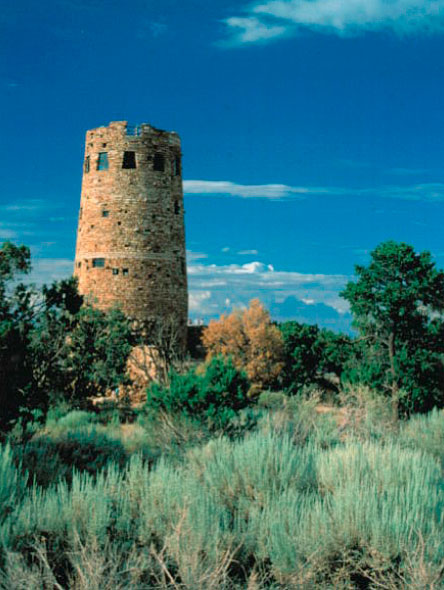 Panoramas of Desert View Watchtower Murals
The Desert View Watchtower is a three-story building that is open in the center. Designed by Mary Jane Colter and dedicated in 1933, it contains murals painted by Hopi artist, Fred Kabotie.
In order to photograph the murals to create five panoramas, our Nikon Coolpix digital camera had to be placed in the center of each level and rotated about the null-point of the lens. To accomplish this, a T-shaped rig was constructed. A remote-controlled camera was positioned by the use of a laser plumb bob placed at the bottom of the tower. Photographs were taken at
about 30º intervals with flash, at night, to avoid daylight through the windows. Panoramas were stitched on an Apple Macintosh G5 computer using Realviz Stitcher.
For more information about the paintings, and higher resolution panoramas, download RCS_Watchtower.pdf.
A printed version of the panorama is a centerfold of Plateau, Fall-Winter 2005-2006, available from
http://musnaz.org/research/publications.shtml. This issue of Plateau also has a description of the project and other Rupestrian CyberServices activities, as well as other photographs of rock art on the Colorado Plateau.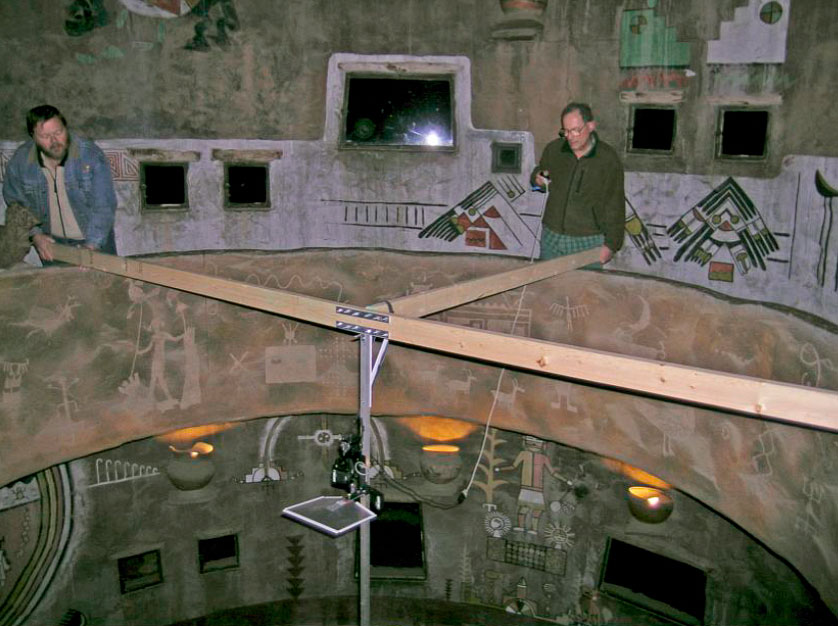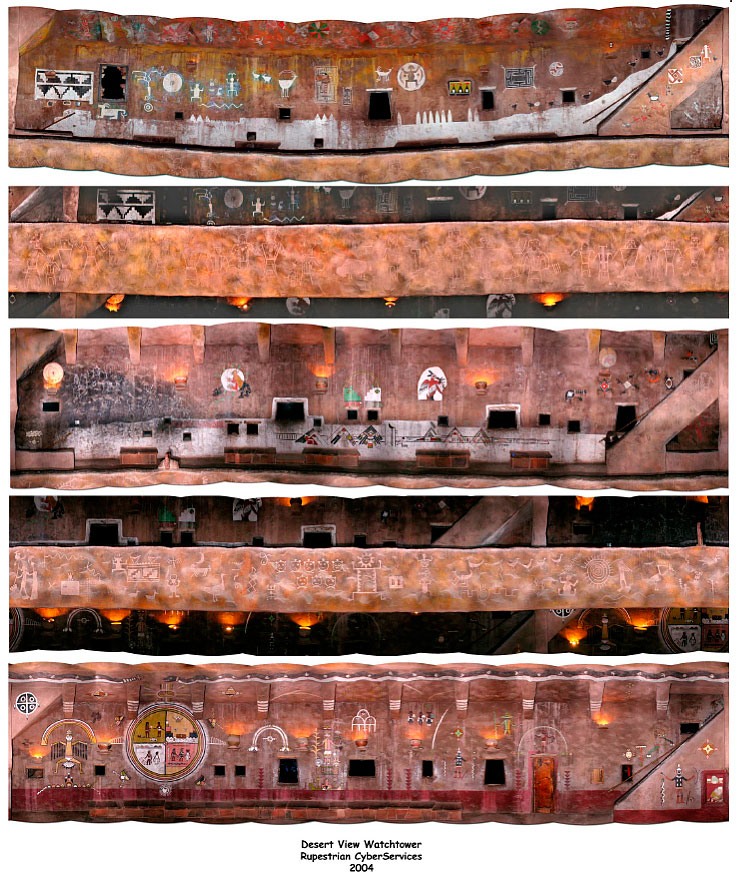 RCS: Computer science in the service of rock art research, protection, and education.