in 2012, partnering with Donald E. Weaver, Jr., we completed a 4-year project with the BLM Yuma District, to document the rock art and other archaeological features of approximately two square kilometers within the Sears Point ACEC, on the Gila (generally-dry) River. With the assistance of many volunteers, we have mapped and documented about two thousand petroglyph panels. In addition, we have mapped about 30 km of trails and almost a hundred other archaeological features (rock rings, rock alignments, etc.). We have resorted to hot-air balloon and light aircraft to photograph some of the features. On this project, we made use of many panoramas, and a sub-meter Trimble GPS.
Sears Point Gigapan: http://www.gigapan.com/gigapans/149367/
Summary Report: http://www.rupestrian.com/Sears_Point_IFRAO2013.pdf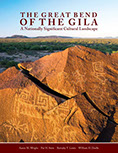 The Great Bend of the Gila:
Sears Point Study Area by baloon.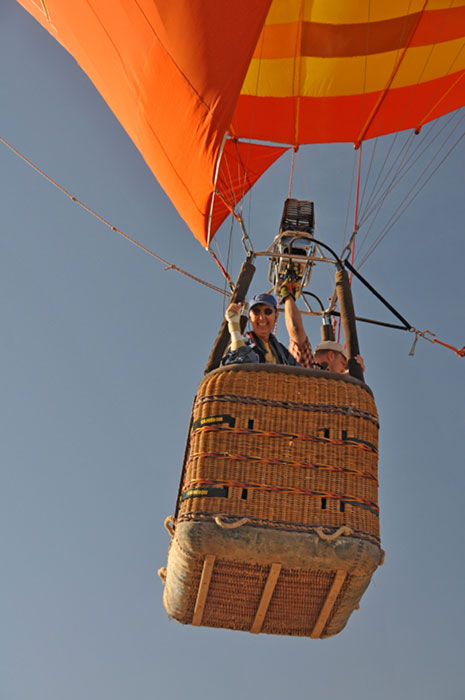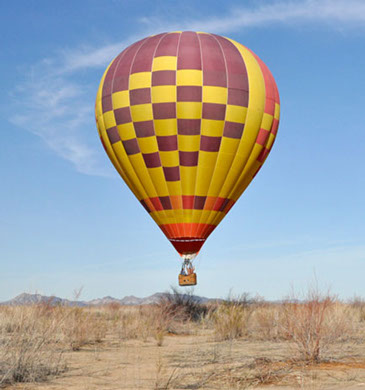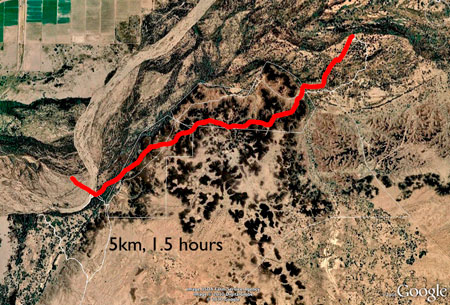 Photographing rock allignments, geoglyphs, and trails from the air.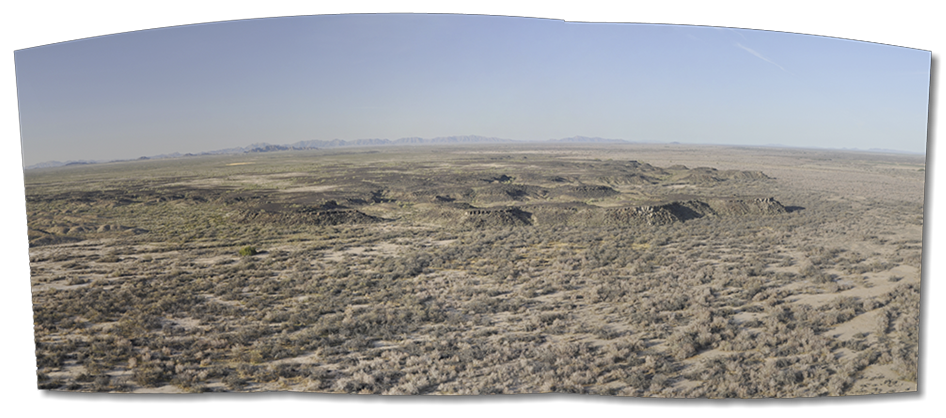 Sears Point Mesa panorama from the baloon.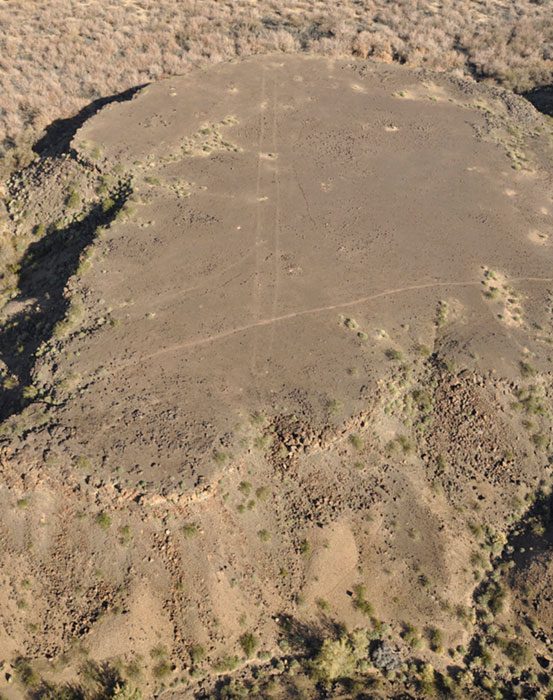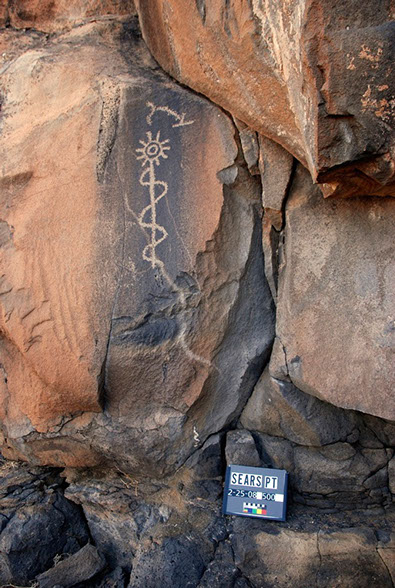 Trails and rock alignments.
Two of about two thousand petroglyph panels,
on boulders and cliff faces.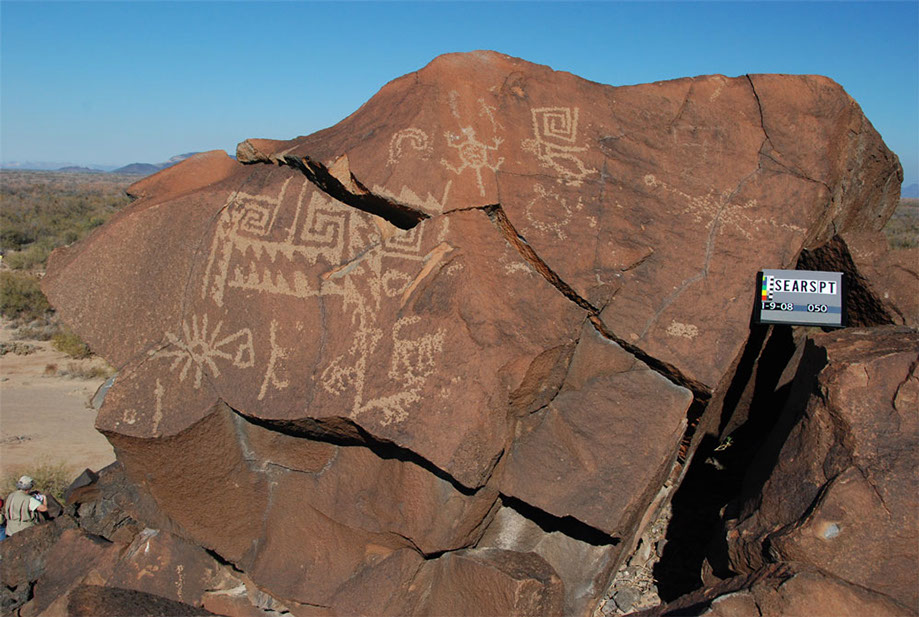 RCS: Computer science in the service of rock art research, protection, and education.