As part of a Bureau of Reclamation project to document petroglyphs at the Watson site in eastern Oregon, we developed and tested procedures for the use of iPads. The centerpiece was the development of a Filemaker Pro database, deployed with Filemaker Go on the iPads. The database implemented the recording form, as well as panel images and maps. It included a mug board for DSLR photography. We also used the Theodolite HD application to capture images with GPS location and panel orientation in the photograph. Tests were also conducted with drawing applications to trace over photographs.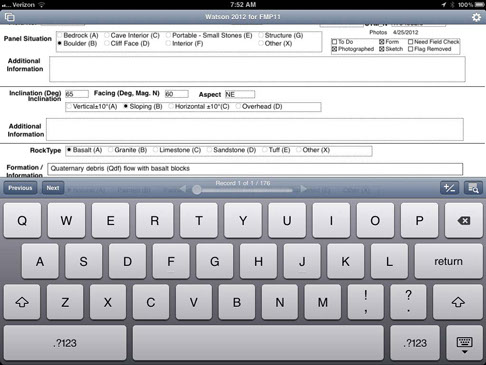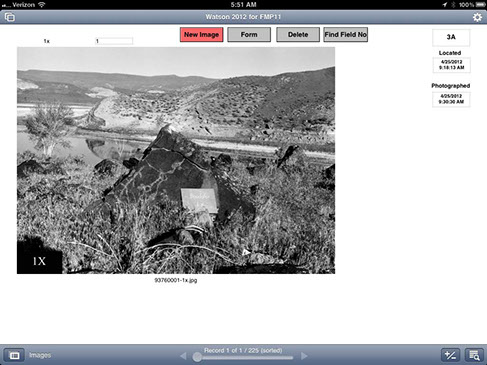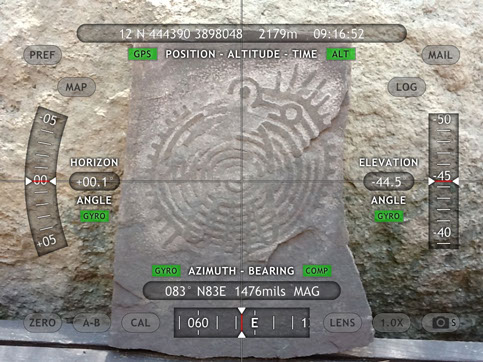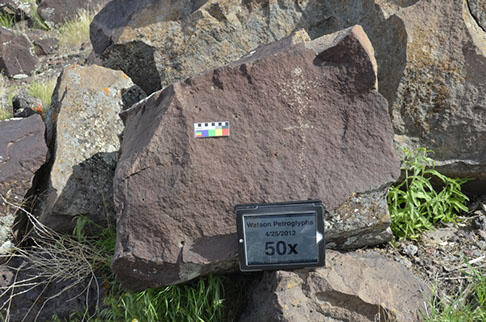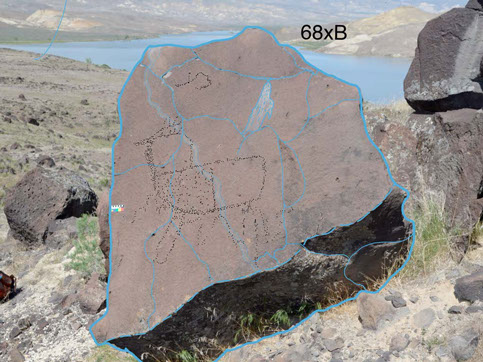 Filemaker Pro/Filemaker Go Database Forms
Image storage and Capture
Coordinate and Panel Orientation Capture
RCS: Computer science in the service of rock art research, protection, and education.