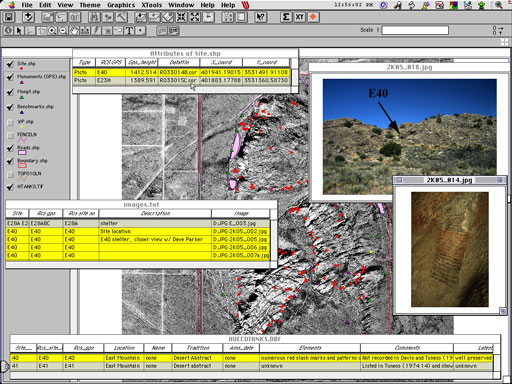 Mapped 188 sites, and
created ArcView GIS Database.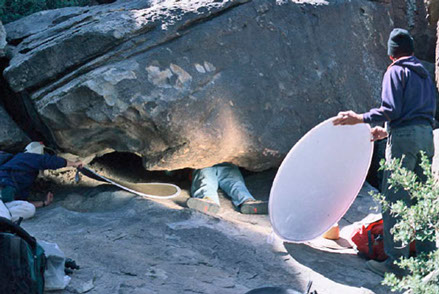 Hueco Tanks field work. Rupestrian CyberServices crew photographing rock imagery site E34D; Robert Mark (center), assisted by Margaret Berrier (left) and David Parker (right).
Mouse over for enhancement.

Stitched panorama with arrows locating sites (panels).
RCS: Computer science in the service of rock art research, protection, and education.