Canyon de Chelly National Monument, AZ
During the years 2000-2003, as a subcontractor to Lawrence Loendorf, Rupestrian CyberServices managed a field camp at Antelope House. With the assistance of volunteers, we documented about 150 rock art sites in Canyon del Muerto and Black Rock Canyon. Many of the sites are very extensive, and associated with ruins, large and small, in difficult to access shelters high on the canyon walls. They range in age from Archaic, through Basketmaker and Ancestrual Puebloan, to Navajo. We made extensive use of stitched panoramas and image enhancement, in addition to the detailed Park Service forms. An extensive image database was also developed.
http://www.nps.gov/cach/index.htm
Dating of Mud Deposits over Pictographs, Canyon del Muerto, AZ.pdf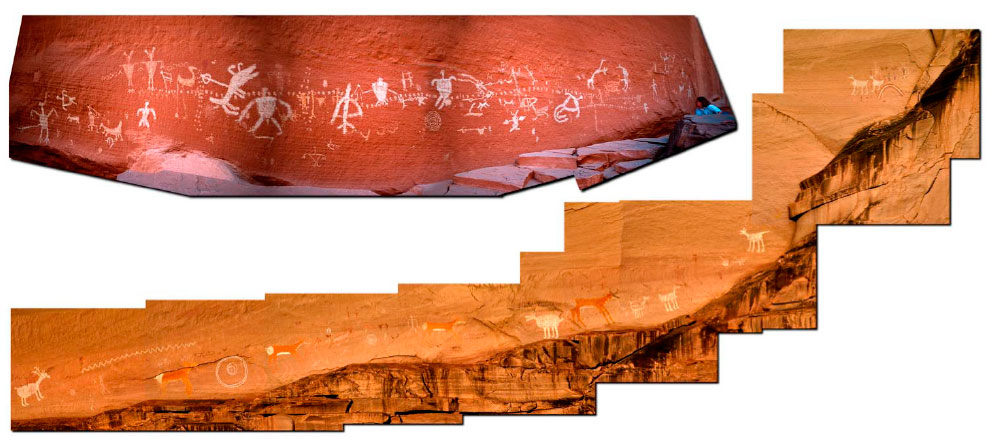 Panoramas of pictograph panels.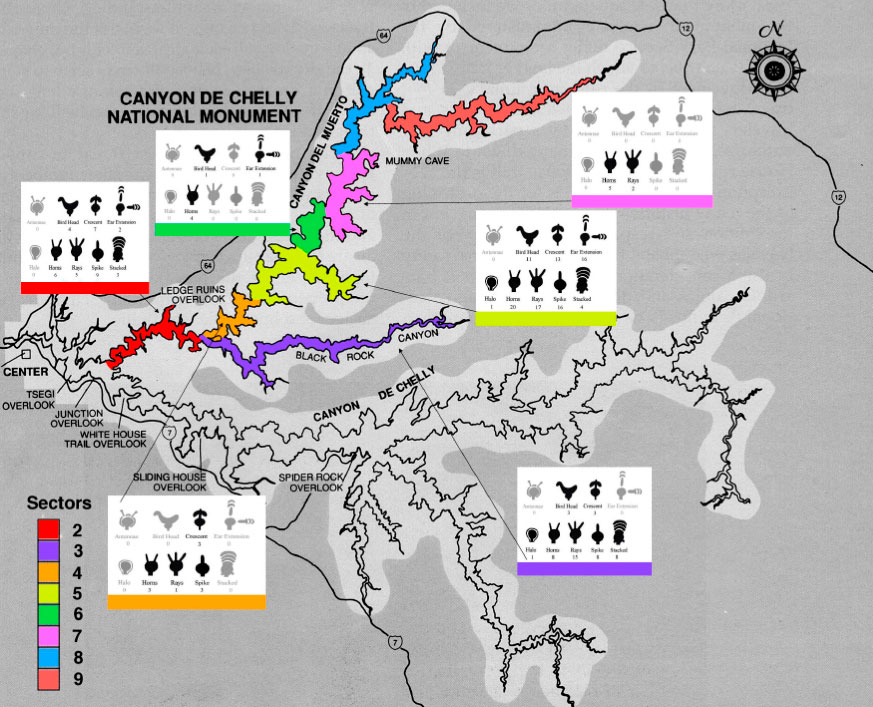 Head dress analysis by Terry Moody.
RCS: Computer science in the service of rock art research, protection, and education.